How You Make An Impact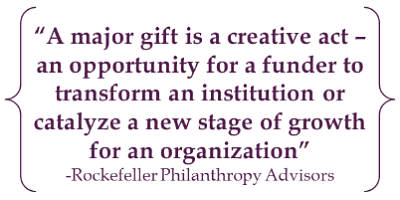 Philanthropic support is vital to our future helping ensure we can continue to offer the highest quality of care in Fremont and improve the health and wellness of individuals in our communities for generations to come.
Annual Gifts: These yearly gifts help meet the needs of Methodist Fremont Health. You can give to the most urgent needs of the hospital through the unrestricted fund or designate a specific program or department fund.
Special Giving Opportunities/Campaign Support: These are opportunities to make a transformational impact for Methodist Fremont Health and help ensure the very best health care in Fremont.
Most recently, the Fremont Health Foundation completed a $3 million dollar campaign to support the Building a Healthy Future Project. This has been one of the most important transformations of our hospital and nursing home in Methodist Fremont Health's history. Benefactors are significantly impacting our future.
Planned Giving: Give a gift that can help us today or in the years to come. Wills, trusts, charitable gift annuities and life insurance are some examples of planned giving. To learn more about planned giving, please click here to visit our robust planned giving site.
Memorial and Tribute Gifts: Honor a loved one, friend, or business associate with a gift to the Foundation. You may choose to designate your gift to a specific area of need. Please click here to find more information about the funds we support.
Walk of Honor: Would you like to honor or remember a loved one whose life has been impacted by cancer? Fremont Health Foundation's Walk of Honor is located in front of Methodist Fremont Health. With your donation, a brick in memory or in honor of a friend, co-worker, or loved one who has experienced cancer will be placed in the Walk of Honor. All proceeds from your gift will benefit Cancer Services at Methodist Fremont Health. You can help another in our community experiencing cancer by honoring or remembering a loved one. Click here to make a Walk of Honor donation.
The Meaning of Care Awards: Express your gratitude to a specific Methodist Fremont Health employee with a tribute gift to the Fremont Health Foundation. Click here to learn more.