Caring Coworkers Fund
---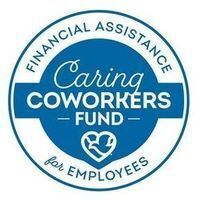 We all need help sometimes. The Caring Coworkers Fund is supported by Methodist employee contributions to the Fremont Health Foundation. The fund's purpose is to provide monetary assistance to employees who are facing an extreme hardship due to unforeseen emergency situations.
Employees may request assistance through an application process. The request must be a "hardship" in order to qualify for assistance and will be based on need and qualifying hardship.
A "hardship" is defined by the Caring Coworkers Fund as a severe financial setback of the employee resulting from a sudden and unexpected illness, an accident of the employee or a dependent. The household must lack the financial ability to meet their reasonable expenses, loss of the employee's property due to casualty, and/or other similar extraordinary circumstances arising from events beyond the employee's control.
The Caring Coworkers Fund can relieve financial stresses by paying:
Rent and Mortgage
Utilities and Cellphone Bills
Auto Loans or Repairs
Daycare Costs
Other unexpected expenses
CLICK HERE to download the full list of guidelines and a fillable application
Frequently Asked Questions
Are all employees eligible for assistance through the Caring Coworkers Fund?
Employees who are a current Methodist Fremont Health employee for at least 90 days are eligible for assistance. Employee must not be on final corrective action on the date of the application. Employees working for less than six months will be directed to Best Care EAP for professional guidance.
What kind of assistance is available?
The Caring Coworkers Fund provides assistance up to $1,500. Employees will not receive cash. Bills or invoices are submitted to the Caring Coworkers Fund Committee who will arrange payment on the employee's behalf.  The Caring Coworkers Fund Committee may request you research community resources prior to submitting or in conjunction to your application.  The Committee can assist in connecting you to community resources and supports.
Who decides if an employee receives Caring Coworkers assistance?
Once an application is submitted and Human Resources has verified employee status, the Caring Coworkers Fund Committee will review the application and verifying documentation. The Committee will determine assistance based on eligibility (hardship/crisis), application requirements, and available funds. All applications, funding decisions and assistance records are confidential. Applicant information is not forwarded to applicant's employee file, supervisor, or manager, nor will any part of the request process become a part of applicant's permanent record. 
Can employees offer contributions to benefit the Caring Coworkers Fund?
Yes! Gifts from employees make the Caring Coworkers Fund possible. Fremont Health Foundation is proud to accept your contributions at any time. You can also donate during the Caring Campaign, our annual employee giving campaign.  You can support the Caring Coworkers Fund through ongoing payroll deductions, a one-time payroll deduction or cash. Paid time off (PTO) hours can also be converted into a donation. One hundred percent of your gift will benefit the Caring Coworkers Fund.
How does a gift of paid-time-off (PTO) work?
Donating PTO has proven to be a very popular way for employees to make a gift. PTO hours are converted to cash and taxes are subtracted – at approximately 38 percent by IRS rule. The balance benefits the Caring Coworkers Fund.
Please note: PTO hours are NOT transferable directly between employees.
Can an employee be helped more than one time?
Employees are eligible to seek assistance one time annually.  Employees can contact Best Care EAP for professional guidance at any time.