Walk of Honor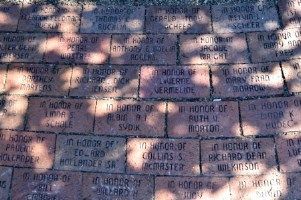 Would you like to honor or remember a loved one whose life has been impacted by cancer? The brick walkway known as the 'Walk of Honor', located in front of Methodist Fremont Health, is a wonderful way to honor a friend, co-worker, or loved one who has experienced cancer.
A brick in the walkway can be engraved with the name of the person you wish to recognize. The brick may be given as a loving memory or to honor a cancer survivor - anyone with a history of cancer, from the time of diagnosis and for the remainder of life, whether that is for several months, years or decades.
Your donation of $125 includes the cost of the brick, engraved with your friend or loved one's name and installation of the brick into the Walk of Honor. All proceeds from your gift will benefit Cancer Services at Methodist Fremont Health. You can help another in our community experiencing cancer by honoring or remembering a loved one.
---