Cancer Services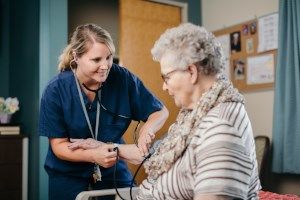 It is estimated that in 2017, there will be almost 1.7 million new cases of cancer diagnosed*. It is a disease that impacts males, females, adults and children who live in big cities to rural communities. It is a disease that impacts individuals and whole families.
The Fremont Health Foundation's Cancer Services Fund supports the enhancement of the services of the cancer center and provides for community outreach and education. Donations to this fund help ensure individuals in our communities have access to the highest quality of cancer care right here in Fremont and resources to offer education and support.
The Cancer Services fund also supports programs such as A Time to Heal, a cancer rehabilitation program to help educate and support patients and their loved ones beyond cancer treatments. Through philanthropic support, the class and educational materials provided are offered at no cost to patients and their loved ones.
Would you like to honor or remember a loved one whose life has been impacted by cancer? Fremont Health Foundation's Walk of Honor is located in front of Methodist Fremont Health. With your donation, a brick in memory or in honor of a friend, co-worker, or loved one who has experienced cancer will be placed in the Walk of Honor. All proceeds from your gift will benefit Cancer Services at Methodist Fremont Health. You can help another in our community experiencing cancer by honoring or remembering a loved one. Click here to make a Walk of Honor donation.
*American Cancer Society 2017, Cancer Statistics