Honor a Methodist Fremont Health Hero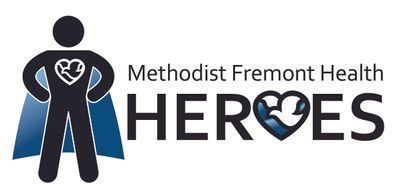 When we needed them most, they answered the call. Now you can, too.
Methodist Fremont Heath employees have sacrificed so much in the fight against COVID-19. Our patients, families, and community members often ask about ways they can honor Methodist Fremont Health staff during this unprecedented time. Now is your chance to give back by supporting those workers through the Fremont Health Foundation's Honor a Methodist Fremont Health Hero.
Your gift of just $25 in honor of a Methodist Fremont Health staff member will support essential healthcare workers and help meet the health needs of our communities. Your donation will be used to continue to support our work during the pandemic and long after.
The Details:
● Any Methodist Fremont Health employee or department at any Methodist Fremont location can be honored
● Deadline to donate is May 15, 2021
● The Fremont Health Foundation will host a celebration honoring all employees who received donations in their honor. Each employee will receive a framed recognition certificate, and each donor will have their name listed on a sign in the Methodist Fremont Heath lobby.
Fill out the form below to make your gift in honor of a Methodist Fremont Health Hero!
Or click here for a printable form.
---